EXCELLENCE
IN ASSET MANAGEMENT
SINCE 1983
OUR GROUP
---
The Shaftesbury Asset Management Group (the SAM Group) is a leading independent and entrepreneurial European real estate investment, fund and asset management firm with offices in Luxembourg, Germany and Switzerland, with representation in Spain.
Controlled and led by its Managing Partners, the SAM Group operates principally in continental Europe, offering a complete range of services, as a "one-stop shop" with made-to-measure solutions in all major European markets for Clients and Partners.
Main Focus
---
The Shaftesbury Asset Management Group concentrates on the larger economies and markets in Europe, where it has extensive and broadly based experience across a large spectrum of real estate and related assets and activities, including direct investment in real estate, listed real estate, performing and non-performing loans, all types of distressed real estate and securitization.
Acquisition & Development
Through our wide-ranging investment background, with multiple types of investments and geographically diversified experience, we are able to propose diverse investment solutions to meet our Clients' specific requirements.
Financing & Refinancing
Financing services are tailored to fit the risk profile and meet the requirements of each asset/ portfolio. The Group benefits from a strong track-record and long-term relationships with banks and institutions, as well as debt and mezzanine funds, providing immediate access to finance sources.
Asset Management
Our experienced local asset management teams and central portfolio management add value to the real estate investments through their pro-active culture, combining a rigorous annual business plan approval process, respect of written business policy procedures, clear delegations of authority and regular internal reporting.
Portfolio Management
Thanks to our exclusive and integrated IT systems, we offer to our Clients full portfolio management services. These services include risk monitoring, intra-group reporting, consolidation and cash management, which provide support for all decision-making processes.
Fund Management
The SAM Group includes an Alternative Investment Fund Manager (AIFM), regulated by the Luxembourg Financial Regulator (the CSSF), providing the full fund management services in accordance with all applicable EU directives.
Reporting
We enable comprehensive and dynamic reporting for our Clients by utilizing market leading technologies and exclusive integrated IT capabilities, allowing a direct link between asset/portfolio management functions, accounting and property operations. Clients are provided online access to all available information; which remain fully adaptable to individual preferences and needs.
Corporate Services
The Group includes a CSSF regulated corporate services subsidiary and offers appropriate corporate entity establishment, domiciliary services, administration services, director's mandate services, corporate and legal compliance services, accounting services, tax compliance services, etc.
Research
We provide our Clients with investment advisory services, based not only on our experience and expertise, but also through market insights and research on European real estate markets, as well as advice with regard to macro economic variables and financial markets.
Tailor-made
Structuring
Before investing, we define, optimize and establish a proper tax-efficient corporate structure based on individual Client requirements. We take care of the appointment of a tax expert and a lawyers' team, the implementation of the structure and the opening of bank accounts.
Strategy
Definition
Using in-depth market experience, we recommend a portfolio allocation that will generate the optimal risk-adjusted return. Our Clients have the possibility to invest in existing investment vehicles or in a tailor-made portfolio. The strategy definition takes into account equity, leverage, asset size and class, targeted markets, expected return and risk spread.
Property
Acquisition
Our broad professional network creates an investment flow able to match our Clients' specific strategy. We source opportunities not only through traditional channels, but more importantly, through off-market deals. The acquisition process is rigorously led by the partners and includes comprehensive financial analysis, risk identification by due-diligence teams, financing solutions and offers submission.
Asset
Management
Following acquisition, we provide a return-driven Asset Management service, backed up by a comprehensive Portfolio Management service. Our fully integrated IT systems provide asset managers with the required information and top-notch tools to take pro-active decisions, and our Clients with personalized access to interactive online reporting.
Our approach has always been to think outside the box, innovate and concentrate on getting the timing right, and then to bring our professionalism to bear to produce the best building in the market at the right moment.
INVESTMENTS & DEVELOPMENTS
Plaza Nueva, 13
Seville
Acquisition for redevelopment as 4*/5* hotel of landmark mixed-use property (6,800 m²) located in the heart of Sevilla's Old City.
El Viso Residence
Madrid
Acquisition for redevelopment of 50 luxury condominiums (BREEAM excellence) located in the El Viso neighbourhood of Madrid. Visit El Viso Residences
Overture
Frankfurt
Acquisition for repositioning of a Grade A office building (7,300 m²) situated in Frankfurt's prime Banking District.
Icon Green
Barcelona
Acquisition of land plot for development of LEED platinum office accommodation (16,000m²) located in Barcelona's high-tech district 22@, the Tech Hub of Southern Europe.
Grand Café Rouge
Barcelona
Concept design and development of the Grand Café Rouge, a new bistro-style restaurant overseen by Michelin-starred Chef Romain Fornell, located in the Antares Tower. Visit and book a table!
Janus Portfolio
Lower Saxony
Sale of 3 nursing homes (7,800 m²) located in Lower Saxony, Germany.
Antares

Barcelona

Acquisition for redevelopment of 88 luxury condominiums facing the Mediterranean Sea in the Diagonal Mar district of Barcelona. www.antaresbarcelona.com
Parque El Ferrol
Ferrol
Acquisition of new build commercial retail park (29,000 m²) in El Ferrol, Spain.Visit Parque Ferrol
> 1,250
REOs acquired in Continental Europe
> 65
European developments
completed (> 500k sqm)
> 40,000
European NPLs
acquired and monetised
7
European operating platforms
> EUR 10.0bn
GDP of real estate related assets acquired or developed
Philippe Camus
CEO SAM Group
With SAM Group since 1989
Laurel Polleys
Director SAM Group / Head of Asset Management
With SAM Group since 1997
Carole Dorel
Managing Director / Legal & Compliance
With SAM Group since 2017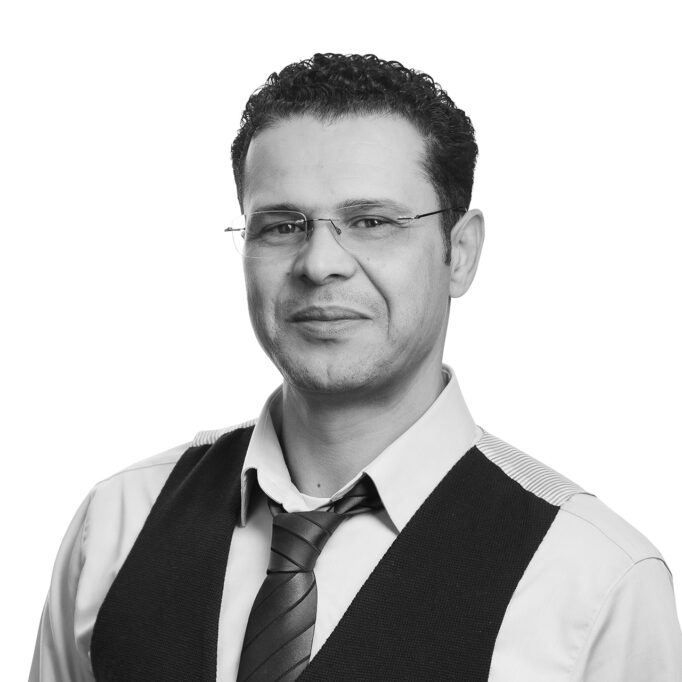 Wahid Ben Hamouda
Conducting Officer / Accounting & Administration
With SAM Group since 2020
Nassime Zraidi
Conducting Officer / Risk & Compliance
With SAM Group since 2022
Sandra Pascual Vallés
Managing Director / Audit & Domiciliation
With SAM Group since 2016
Excellence
Over the years, our Group has focused on attracting and retaining the best minds in the business, with broad ranging experience in real estate.
The Client Comes First
Our business model is designed to serve the needs and achieve the objectives of our Clients. This means professionalism, dedication, application and trust, in order to foster a long-term relationship that creates value for both parties.
Value Creation
We focus first and foremost on acquiring high quality assets that are either distressed or under-managed, where value can be created. We then apply the expertise of our own team to execute well defined strategies, agreed in advance with our Clients in order to add value.
High Quality Assets
The acquisition of high quality assets is one of the keys to our investment strategy. High quality assets in major markets with barriers to entry, have performed best in market downturns and out-performed the market in times of growth. As a consequence, such assets have historically remained liquid.
Pre-Emptive and Pro-Active
We offer a pre-emptive and pro-active asset management service, targeting value creation for our Clients and co-investors, in the core, value added and opportunistic market segments.
Trust
We understand and prioritise the development and maintenance of a high level of mutual confidence with our Clients, and the importance of confidentiality to them.